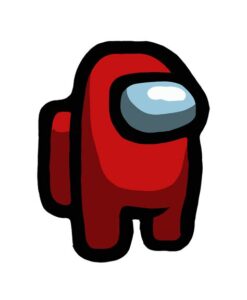 Among Us:  Highly addictive, chats with strangers are not restricted.
Among Us is a social deduction game developed by Innersloth in 2018 that has gained widespread popularity. The game has its share of pluses and dangers.   On the plus side, it is an engaging and social game that can be a fun way for kids to connect with friends, and it helps to improve quick-thinking skills.
Among Us is also highly addictive, and players keep coming back for the same rush of pleasure and excitement, similar to other video games.  Additionally, Among Us has a unique concept, and the game is inspired by the real-life group social deduction game, Mafia, and the science-fiction horror film The Thing
On the other hand, the game has some potential dangers. The game involves graphic cartoon violence, and the chats with strangers are not restricted, which could lead to unsafe online interactions. The game is rated by the ESRB 10+, meaning it is not safe for children aged 7-9.  It also has in-app purchases.
Despite the game's popularity, it lacks progression, which means players lose interest quicker, leading to a decline in the game's popularity. Furthermore, the game has a virtual reality adaptation, Among Us VR, which was released in November 2022, and it is considered good for 12+ aged kids.
Therefore, parents and guardians should be cautious about their children's online interactions, monitor their gameplay, and be aware of the game's age restrictions and potential dangers.