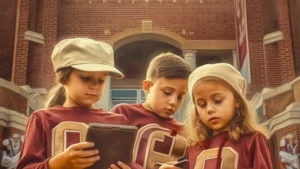 Kids use social media and gaming to communicate with others through their cell phones, iPads and laptops. 
Some apps they use make it simple to spread rumors, false information, and share events. 
Cyberbullying happens everyday on Social Media.  
Group chats are common.  Many children text more than they will speak directly or indirectly to others. It is their preferred vehicle of communication. 
Many dangerous games & apps are shared with your children by their classmates and friends. Gates get open. Parents, Please Be Aware!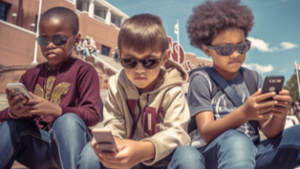 Generation Z's & Alpha's Virtual World are games, apps, tech like VR-AR-Ai 
Parents should be current with the technology your children use everyday.
Truly effective parenting is understanding your children's Virtual World
Here are 5 essential guidelines to help your children navigate their Virtual World
while promoting safety and healthy relationships.

ALWAYS KEEP
THEIR PASSWORDS 
on all of your children's
digital hardware,
including cell
phones, laptops,
iPads, tablets, and
desktops.

ALWAYS KEEP
PHONES AT NIGHT,
other devices too,
each night when
they go to bed. Their
devices will be there
in the morning.

LEARN HOW TO
MONITOR
their search
histories, social
media, and the
games they play-
many which have a
dark side.

CONSIDER
TRACKING APPS
and GPS locators for
your children's
phones and other
items, digital or not. 
Consider this
thoughtfully.

LOVE YOUR
CHILDREN ALWAYS 
listen to them, care
for their NEEDS.  It's
not about being their
buddy or giving in to
their every desire.
You now have a list of parenting actions to help you to regain control and provide for your children in the digital world. For many of you this is not going to be easy. This is going to be a battle. Probably a series of battles, with intense discussions, give and take. You can navigate this because it is for the safety and security of your children. Professional help is advised, and just a phone call or email away. These experts can provide guidance and support when needed and provide for the well-being of your children in the digital world.
Get Help Now
Call 211 or 988
Click to go to an App or Game