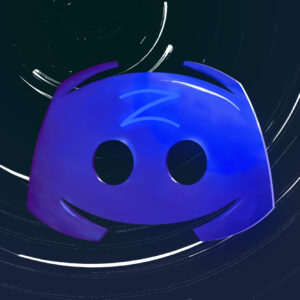 Discord: A useful app used in school project, use settings for friends                                                                
Discord is a popular VoIP (Voice over Internet Protocol) and instant messaging social platform with over 350 million registered users.  Users can communicate with voice calls, video calls, text messaging media and files in private chats, or as part of communities called "servers".
The app was originally designed for real-time communication while playing video games, but now it is used for all sorts of activities, including conversing about entertainment, politics, and mental health.
Children over 13 years of age can use Discord, and schools also use the app's features to have students work on class projects.
One of the most significant pluses of Discord is its convenience for staying connected with friends, sending messages, and sharing memes.  You also have the ability to create and join different chat rooms on servers with people of shared interests.
However, there are some dangers and downsides to using the platform.  Like any other online platform, Discord can be misused, and users can come across inappropriate content or people.  Public servers may have moderators who can remove users who are acting inappropriately, but private servers or chats may not have that level of monitoring.  Kids may be exposed to inappropriate language, cyberbullying, or even sexual predators. Some servers have content related to profanity, sexual content, and links to violent material that are not suitable for young children.
However, Discord has some features that make it safer than other platforms. For example, there's a setting that allows only users who are "friends" with your child to direct message them. You can also restrict incoming friend requests.  To ensure your child's safety on the platform, you can encourage them to join servers aimed toward younger children and report any inappropriate conduct that happens in a server.
Overall, while Discord can be a great way for children to stay connected with their friends and talk about their interests, parents should also be aware of the potential dangers and take necessary precautions to keep their children safe.