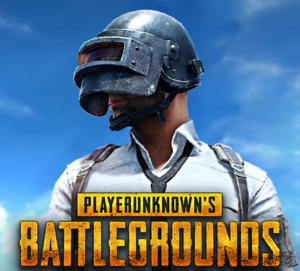 PUBG:  Rewards Killing Other Players, Very Addictive
"PUBG" (Player Unknown's Battlegrounds) is a popular online multiplayer game that involves shooting and killing other players to be the last one standing.  While the game is not inherently harmful, it can be a cause for concern for parents if their children are not properly supervised or if they spend too much time playing the PUBG.
Some Concerns: 
Violence:  "PUBG" involves a lot of violence, with players using weapons to kill other players. This can desensitize kids to violence and may lead to more aggressive behavior in real life.
Addiction:  "PUBG" is a highly engaging and addictive game that can be played for long periods. Games like PUBG prompt a neurological response in our brain that triggers feelings of pleasure and reward.  Therefore, after every achievement in the game, the mind wants more, and thus leads to addictive behavior. This may lead to excessive screen time, neglect of other responsibilities such as schoolwork, and lack of physical activity.
Online interactions:  "PUBG" involves interacting with other players online, which can expose kids to inappropriate content or interactions with strangers, leading to safety concerns.
Mental & Physical Health:  Excessive gameplay can lead to mental health issues such as anxiety, depression, and addiction.  Playing for long hours can weaken eyesight, joints and muscles.
Aggressive behavior:  The competitive nature of the game and the intense gameplay can sometimes lead to frustration and aggression in players, especially when they face challenges or encounter toxic behavior from other players.
Impact on physical health:  Prolonged gaming sessions can contribute to a sedentary lifestyle, leading to issues such as obesity, muscle weakness, and poor eyesight.  Without proper supervision and parental controls, children may have unrestricted access to "PUBG."  This can lead to excessive gameplay and exposure to potentially harmful content.
Parental outline to ensure a safe gaming experience if your children are playing "PUBG" include:
Setting limits:  Establish clear guidelines for the amount of time your child can spend playing games each day and ensure they adhere to them. Encourage breaks and physical activity.
Open communication:  Discuss the game's content, potential risks, and appropriate behavior with your child. Encourage them to come to you if they encounter any issues or feel uncomfortable during online interactions.
Monitoring gameplay:  Keep an eye on your child's gaming habits and observe their behavior while playing. Look out for signs of excessive screen time, neglect of responsibilities, or changes in mood or behavior.
More on Addiction:  When your children are cut off suddenly from not playing this game, or other ones, they can begin to feel anxious due to their addiction.  Parents, grandparents, and guardians, you may place a complete ban on certain video games.  It may work, yet usually a complete ban doesn't.  If our children truly want to play certain games, they can usually find a way.  Visiting their friends, going to parties, even at swim parties, and overnights at their friends.  It probably will happen.
Enable parental controls:  Many gaming platforms and devices offer parental control features that allow you to set restrictions on game time, online interactions, and access to certain content.  Familiarize yourself with these controls and utilize them accordingly.
Encourage a balanced lifestyle:  Promote a healthy balance between gaming and other activities, such as physical exercise, socializing with friends, and pursuing hobbies or interests outside of gaming.
By implementing these strategies and maintaining open communication with your child, you can help mitigate the potential risks associated with playing "
Throughout this website, it is stated over and over:  Seek Mental Health Specialists. Understand, Monitor, and Communicate with your children about these games and apps. Certain ones should not be played.  Teach your children about the dangers of online games and apps.
Realize Technology has Rocketed way past your understanding, and hence, our children's understanding, respect, and awareness.
This game has been rated as suitable for players ages 13 and up by the Entertainment Software Rating Board (ESRB).  Ensure that your child is playing games suitable for their age group.