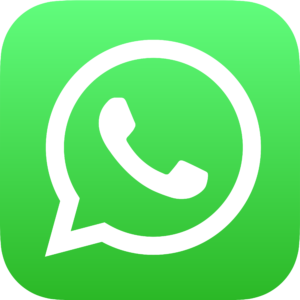 WhatsApp:  A useful app with monitoring, setting controls
WhatsApp has many benefits for youth, such as allowing them to easily communicate with friends and family, share content like photos and videos, and make voice and video calls for free.
It also has end-to-end encryption, which means that the messages and content shared through the app are secure and cannot be accessed by anyone else.
However, there are also several risks and dangers associated with the use of WhatsApp by youth.  There is the potential for unwanted contact from strangers. All that is needed to contact someone on WhatsApp is their phone number.  Youth may receive messages or calls from people they do not know, which can be uncomfortable or even dangerous. There is also the pressure to respond to messages and keep up with conversations.  This can cause stress and anxiety for some youth.
Another danger is the sharing of inappropriate content. While WhatsApp has measures in place to prevent the sharing of harmful or illegal content, such as child pornography or hate speech, it is still possible for youth to be exposed to such content through the app. Cyberbullying is also a concern, as youth may be targeted by bullies through messages or group chats.
Another downside of WhatsApp is the potential for addiction and distraction. Youth may become addicted to checking their phones for messages or notifications, which can affect their focus and productivity.  Additionally, there is no option to hide from particular users, and messages cannot be transferred to the inbox of the phone.  This can make it difficult for youth to manage their communications.
To mitigate these risks and dangers, it is important for parents, grandparents, guardians to monitor their child's use of WhatsApp.  Educate them on safe and responsible use of this app.
Parents can also set privacy settings to restrict who can contact their child and what information is shared. Overall, while WhatsApp can be a valuable tool for youth to stay connected with others, it is important to be aware of its potential dangers and take steps to protect young users.